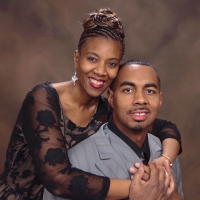 For some time now, Sauda and I have known we were called to something far greater than ourselves.  As we have continued to seek the heart of our Father we began to see that His call on our life was to pastor a church.  As we now see this dream becoming reality, we are filled with excitement and anticipation to begin this God-inspired journey.  This is not going to be an easy step to take but we are confident that we are doing what God has called us to do and we are excited to see God fulfill His purpose in us.
For the past 20 years, we have been a part of Compassion Baptist  Church in Chicago, IL. During this time, God has developed in us a huge heart and passion for the local church and for communities on the south side of Chicago.  We are confident that serving at Compassion has prepared and equipped us for this time in our life. We feel this has been one of our greatest experiences – one in which we have grown in so many ways.
I have had the privilege of working at Compassion for five years and have learned so much. I served as the Pastor of Discipleship/Evangelism under my father-in-laws- direction. Sauda also served in ministry along side of me as well as serving in the Sunday School Ministry.  . Our responsibilities during this time have given us some great opportunities to disciple new believers, grow leaders and communicate God's truth in a relevant and life-giving way.  I feel this experience has taught us what true leadership is and how to effectively lead and inspire others.  We have had the opportunity to learn first hand the tools that are needed to effectively run a successful church.  Compassion has been a place where we have truly seen the needs of the communities on the south side of Chicago.  This has inspired Sauda and I to create a church that reaches out to those who are hurting, lost and in need.  We have been further inspired to create a church that reaches out to the African American male and plays an active role in changing communities.